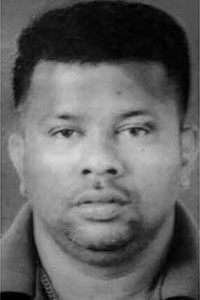 This interactive feature was based on true events highlighted in the Enforcement Agency Integrity Commission's (EAIC) inquiry into the death of 44-year-old S Balamurugan at the North Klang district police headquarters on Feb 7, 2017.
Balamurugan was arrested on Feb 6, 2017 with two friends at around 6.30pm on suspicion of car theft.

The two friends arrested together with Balamurugan testified to the EAIC that they saw Balamurugan being slapped in the face and punched in the chest during questioning.

Balamurugan's family, who had sought to see him at the Bandar Baru Klang police station prior to his transfer, also testified that they had heard screams of pain.

Balamurugan's weak state was noticed when he was produced before a magistrate on the morning of Feb 7, 2017 to be remanded. The magistrate denied the remand and ordered Balamurugan to be sent to a hospital.

However, police brought him back instead to the North Klang district police headquarters, where Balamurugan was found unconscious by 11pm. He was declared dead at 12.10am.

A police officer testified to the EAIC that Balamurugan was a car repossessor and he had previously mistaken him for a car thief.

Despite the police officer testifying that Balamurugan was his informant for car theft cases, a Whatsapp transcript produced at the EAIC showed he made no effort to help Balamurugan upon learning about his weakened state, and instead joked about him being a drunkard.

A post-mortem concluded that Balamurugan died of coronary artery disease with multiple blunt force injuries.
Credits: This interactive experience was produced by Nigel Aw, Weekee Goh, Sean Ho and Koh Aun Qi.